Sera Tarim is Turkey distributor of ITW Gunther edge boards since 7 years. Many Turkish fruit and vegetable exporters are using ITW Gunther edge boards with great satisfaction.

ITW Gunther is the largest producer of edge board in Europe who can offer the most effective product for every application. ITW edge boards provide corner protection, stacking strength, material savings and most importantly moisture resistance. Fully equipped laboratory ensures unrivalled quality and consistency.

Itw Gunther promotes your company name by printing your logo to the edge boards. ITW Gunther edge boards not only protect your goods but also make your brand well known in many countries.

Itw Gunther is also known with its care for environment. Dedication to recycling starts with the raw material used. All edge boards produced are made from waste materials. Once the edge boards serve their purpose, they can be recycled again and again.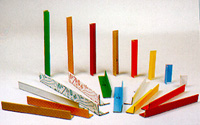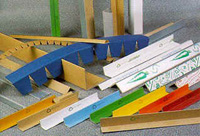 References:

Özler Tarım (Adana),
Bamex (İskenderun),
Özler Ziraat (Adana),
Seç Gıda (Mersin),
Unı Meyve (Mersin),
CMS (Mersin),
Ersat (Mersin),
Narka (Adana),
DT International (Adana),
Alara (Bursa).

ITW Gunther also entered the Turkish aliminium and whitegoods market.

In aliminium sector, it is mostly used for;

* the protection of the product to be damaged by strapping
* as a seperator to protect the product
* it enables to pack in small quantities

In whitegoods market,

* the main customers are Electrolux, Ariston, Fagor, Beko, General Electric ...
* the main applications are Cookers, Ovens, Refrigerators and Dishwashers.
* the advantages are;
- Water resistant, very precise size and easy to assemble
- EPS volume reduction until 75%
- Wood removing
- Designed packaging